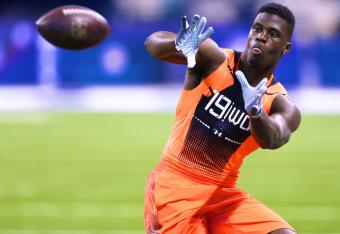 USA Today
The new year is here in the NFL, and with it came a flurry of trades, signings and cuts. How do free-agent signings, salary-cap cuts and trades affect the NFL draft? The entire landscape has changed, and clarity is coming to team needs.
— The Oregon pro day was Thursday, and by what was shown on NFL Network, quarterback Marcus Mariota did not have a good outing. I'm not one to put much emphasis on a pro day (see: Bridgewater, Theodore), but when there are concerns on tape and those same concerns pop up in a workout, it's validation. There's a rule in scouting about not counting something twice, though, and a poor throwing workout from Mariota that echoes issues on film won't hurt his stock in my eyes.
— The San Francisco 49ers have seen a player exodus as of late, leaving them with big needs at many spots. In talking to team sources, I'm told offensive guard and cornerback are the big needs likely to be addressed in the draft.
— One player the 49ers may target at cornerback is Florida State's Ronald Darby. I'm told by multiple scouts that he ranks as the No. 2 cornerback in the draft, behind only Marcus Peters, and could be drafted in the teens.