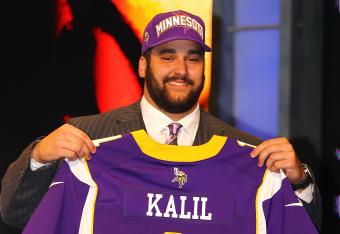 Al Bello/Getty Images
The new collective bargaining agreement has done its job of getting the rookies to camp on time. Only seven draft picks remain unsigned, and only one, Titans first-rounder Kendall Wright, has officially missed the rookie reporting date for this team.
Let's review the holdouts and what the holdup is with their contracts.
Minnesota No. 4 overall pick OT Matt Kalil
According to Mike Florio of ProFootball Talk, offset language to protect the team in case Kalil is released before the contract is up is the issue.