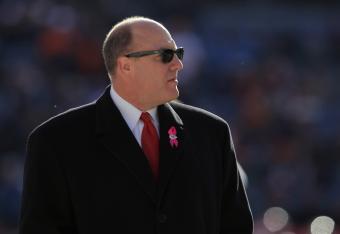 Doug Pensinger/Getty Images
At first glance, it might appear that the Chiefs had a disappointing season. They failed to return to the playoffs after winning the AFC West in 2010.
A closer look reveals that they lost their best offensive and defensive player before the leaves were falling off of the trees and later had to start Tyler Palko at quarterback because of injury. In reality, the team is poised to be a strong contender with the return of Eric Berry and Jamaal Charles.
What can we learn about general manager Scott Pioli's strategy to return to the playoffs from the 2012 draft class?
The 2012 class focused on power players and building from the outside in