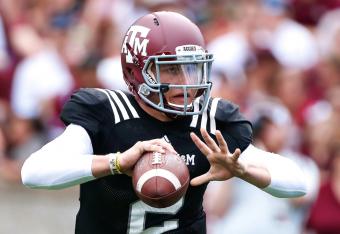 Heisman Trophy winner Johnny Manziel enters the 2013 college football season as the most polarizing, and perhaps the most confusing, of all draft-eligible players.
If the NFL is in Manziel's near future—he's eligible as a redshirt sophomore to enter the 2014 class—what changes will scouts and general managers be looking for?
What does this former quarterback coach and recruiter see in the most talked about college football player since Tim Tebow? After watching every game, every throw and every run of Manziel's 2012 season, here is an inside look at what he must change in order to become a successful NFL quarterback.
1. Mechanics
The most important aspect of quarterbacking is, without a doubt, accuracy. It's also the hardest thing to coach into a player, but Manziel has hope in this area if he can improve his mechanics.