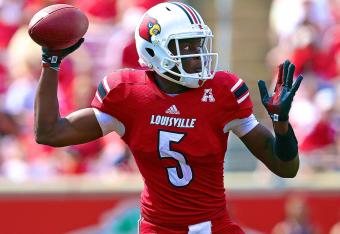 Indianapolis Colts owner Jim Irsay shocked the world Wednesday by announcing his team had traded a 2014 first-round pick to the Cleveland Browns for running back Trent Richardson. The same Trent Richardson the Browns had just traded up to the No. 3 overall pick in the 2012 NFL draft for.
We know what the Colts get out of this trade; they get an elite-level running back who is just 23 years old and barely into his second NFL season. What do the Browns get in trading away their best offensive building block?
It is fair to assume at this point that the Browns' own first-rounder in 2014 will be a high one—likely in the top five. With Richardson gone and fellow first-round pick from the 2012 class Brandon Weeden struggling more each week, it's safe to say the Browns are in a true rebuilding mode.
The danger in trading for an extra first-round pick in September is that we don't know who will or won't be in the upcoming draft class.