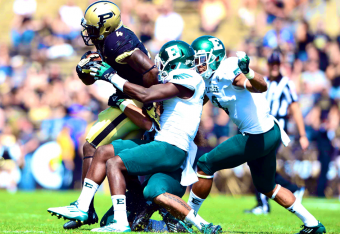 The supplemental draft is the NFL fan's version of an icy cold drink in the middle of the desert, giving diehard football fans something to talk about other than arrests and which team's hat a player is wearing during the quiet month of July. What's worth talking about in this year's supplemental class?
Six players have forfeited their college eligibility for a chance to play in the NFL during the 2013 season, but unlike last year's crop—headlined by Josh Gordon—there are no guarantees that anyone will be selected in the lottery-based draft on July 11.
The six players eligible for the draft will not be well-known to casual fans in the college football or NFL world, but each player does come with upside if he can get in the right system, overcome off-field issues and respond to coaching. Who are these prospects, and what do they bring to the table?
James Boyd, Defensive End, UNLV