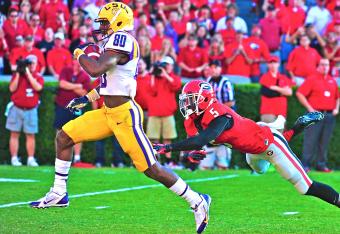 Which college players are moving up and down NFL draft boards as we head into October?
Marquee players have been under the microscope in the last month, giving evaluators a clean look at their true ability. The hype of summer is gone—all that's left is production and ability. Some players have shown to be more talented than expected, while others are falling down draft boards due to poor play or injury.
Who is moving up and who moved down?
Stock Up: LSU Wide Receiver Jarvis Landry