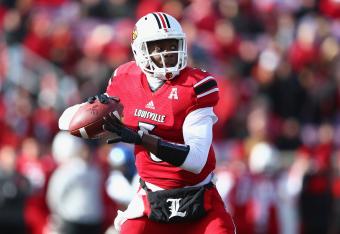 Andy Lyons/Getty Images
The 2013 NFL regular season isn't over—we've still got three weeks of great professional football left—but fans of eliminated teams are already chomping at the bit for draft coverage. So much so on Twitter that a new mock draft was demanded Sunday night.
You asked, and I'm at your beck and call.
With more information coming in daily about which underclassmen will enter the 2014 draft, which will return to school and how the draft order will look, a projection of the first round is much clearer than it was three months ago. Of course there is still plenty of time between now and the May draft, but this is a picture of how the 2014 draft would look as of today.
The draft order is up to date as of December 8 and courtesy of Draft Falcons. There are no projected trades (nor will there ever be in my mock drafts), and players are either seniors, already declared for the draft or expected to be by the January 15 deadline.