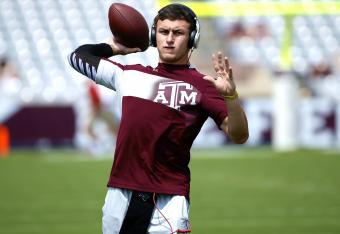 Getty Images
The 2014 NFL draft will be heavy on quarterback prospects ready to step into the pros and run an offense. But who are these quarterbacks?
We all know about Johnny Manziel—maybe too much actually, thanks to his Heisman Trophy season and summer of off-field antics. But what do we know about his game? And aside from Manziel and perceived top quarterback Teddy Bridgewater, who are the other top players at the game's most important position?
There are seniors, juniors and even redshirt sophomores who have caught the attention of the NFL this fall. Six of those quarterbacks carry a first-round grade as the college season comes to a close.
Let's learn who they are.
Teddy Bridgewater, Louisville