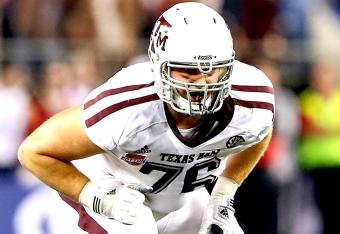 Many articles will be written between now and the late-April NFL draft, but the one topic that everyone really wants to read about is this: Who is the best player in the 2013 NFL draft class?
The answer: Texas A&M offensive tackle Luke Joeckel. And it's not even close.
What makes Joeckel stand out as the best left tackle I have ever scouted? Why is the A&M junior the best player in this year's class?
The film won't lie, and that's where we're going to check out the top overall player.