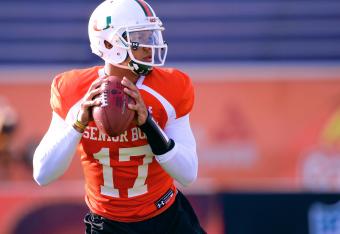 USA Today
The 2014 Senior Bowl is coming to a close, but the NFL draft season is only heating up. After three days of viewing practices and speaking with players in Mobile, Ala., what was learned? A ton.
The Senior Bowl cannot be beaten when it comes to player access, the volume of evaluations happening live and the hands-on teaching and adapting the players must do. The NFL Scouting Combine may be a more hyped event, but for raw player evaluating, the Senior Bowl is tops.
There's a lot to get to this week and two notebooks full of notes to share.
Five Up