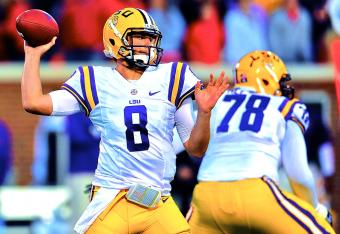 Getty Images
Welcome to the silly season.
The time between the NFL Scouting Combine and the actual NFL draft is crazy. For everyone involved. Players are shuttled around the country on formal interviews and medical checks. Scouts, coaches and general managers are busy evaluating players, rewatching game film and lying to the media.
Wait...what?
Yes. Lying to the media is now an important aspect of the draft season. And that's why I call it the "silly season."
Teams want misinformation in the pipeline, which makes the job of the media reporter and/or analyst that much harder. You're now equal parts evaluator and private detective. And with the draft pushed back until May 8, expect more craziness than ever before.