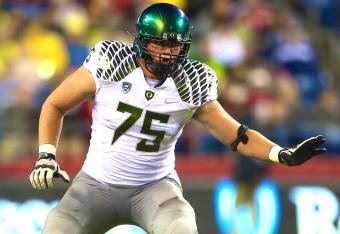 Getty Images
Three NFL teams—the Oakland Raiders, Jacksonville Jaguars and New York Jets—are officially eliminated from the postseason. For them and for others clinging loosely to playoff dreams, it's time to start thinking about the upcoming offseason and the 2015 season.
We can put these teams on the clock and begin looking at their needs and assets, but first there's the wait to see which college underclassmen (redshirt sophomores and juniors) will enter the 2015 draft. That news will start trickling in this week, and there are plenty of updates on that below for you to digest along with your Thanksgiving turkey.
As an added bonus, this week's Scouting Notebook also features a full one-round mock draft.
— Let's get right down to it. Sources close to players and/or schools have confirmed to me that these juniors are planning to leave school for the NFL draft: Leonard Williams (DT—USC), Randy Gregory (DE—Nebraska), Shane Ray (DE—Missouri), Benardrick McKinney (ILB—Miss. State), Andrus Peat (OT—Stanford) and Alex Carter (CB—Stanford).