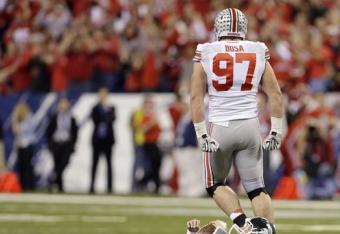 Darron Cummings/Associated Press
It's never too early for a mock draft. Even if we just closed the book on the 2015 NFL draft, every team in the league has already assigned scouts to start work on the upcoming draft class, and at Bleacher Report it's teh same.
A wildly early mock draft isn't meant to be an accurate picture of how the draft will go—1. I'm using 2015 draft order as a guide, 2. Many juniors listed here may not enter the draft—but more of a watchlist for which players are currently considered the most promising and looking at areas where teams could use help.
Who comes off the board first in 2016? Find out inside.