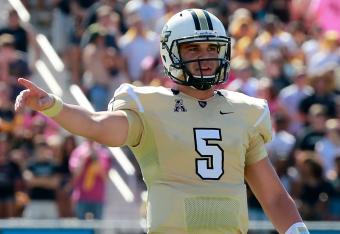 Sam Greenwood/Getty Images
The college football season comes to a close this week, with only the must-see Army vs. Navy game left on the schedule. As sad as the end of the regular season makes us all, the good news is that NFL draft season really starts to heat up now.
With fewer games each Saturday—and fewer NFL coverage responsibilities—this is the time of year when I'm able to really dig in and start scouting players heavily. My focus, like the focus of NFL teams already eliminated from the playoffs, starts to shift from Sundays to the film room. And each week you'll find what I've learned in this space.
Let's get started.
Five Up
5. RB Carlos Hyde, Ohio St.