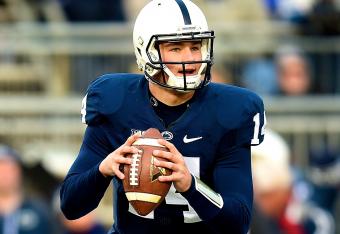 Getty Images
Pack your bags, double-check your directions and get ready for one hell of a road trip. That's what every regional scout in America is doing as college football gets underway, and at Bleacher Report, the work is the same.
With the 2015 season right around the corner, the job of NFL and media scouting departments is to identify those players worth looking at this year. NFL teams and their staffs of 10 scouts are attacking a list of over 500 players from over 100 schools that need to be looked at this fall. When you're a one-man show, the work is a little different but nonetheless challenging, as you try to get together a list of who needs to be watched.
Thus the Watch List is born.
This preseason Watch List isn't a set of rankings—these players aren't yet ranked, which is why they're listed alphabetically. The rankings will come soon enough. This is more of a resource for you—the fan—to use each Saturday as you're watching college football.
The players listed here are thought, at this time, to be the best of the best. That doesn't mean they're the only players who will be drafted, as part of the fun is finding that Ali Marpet at Hobart when you're out on the road. That said, if a player isn't on the radar before the year, it's a tough road to get noticed. You need a big year statistically, or you must be the type of player opposing coaches will rave about to scouts when they come in with a bag of doughnuts and a carton of coffee each week.