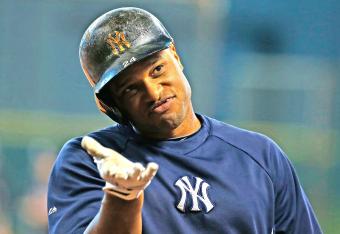 Getty Images
For sale: Five-time All-Star second baseman with four top-10 MVP finishes; entering age-31 season; comes complete with championship ring, as well as whip-like bat used to smoke line drives into gaps and over walls; also, fine leather and rocket arm on defense. Asking price: $300 million.
Please inquire at: Roc Nation Sports, c/o Jay Z.
If Robinson Cano was written up as a classified ad by his representation, it might look something like the above. No doubt, there's a lot to sell and even more to like about Cano.
And then, well, there's that price tag. That's the primary reason why the exceptionally talented, longtime New York Yankees second baseman isn't being courted, chased after and targeted by a dozen teams who would otherwise have no qualms about finding a way to insert a veritable top-10 talent in the middle of their lineup and in the middle of their defense.