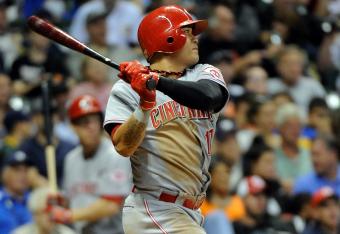 Benny Sieu-USA TODAY Sports
Big-ticket signings in free agency aren't always motivated by what a team's roster needs. Sometimes—heck, maybe even most of the time—it's the star power that a team wants.
But big free-agent signings certainly can be a case of a square peg going in a square hole. The New York Mets will be demonstrating that principle if they sign veteran outfielder Shin-Soo Choo.
I didn't catch anybody off-guard there, did I? No? I thought not. Choo's long been whispered as a possible target for the Mets. Please accept my apologies for just now getting around to adding my own hushed voice to the mix.
It is something that has to be talked about, however, as a potential partnership between Choo and the Mets is now more than just talk radio fodder. Here's Mike Puma of the New York Post: