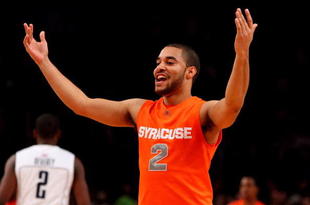 By Jameson Fleming (Photo: Jim McIsaac/Getty Images)
Former Syracuse walk-on Justin Thomas could be a poster child for any number of sports cliches. "Keep living your dream." "Your chance will come." Or as the late Jimmy V would say, "Don't give up...
Lists/Rankings
by Daniel Evans
I run my own personal website and this is one article from it. I thought I'd put it here on the Bleacher Report and see what all you guys think! North Carolina is far and away the nation's best team, but after that the argument starts...