By Carter Bryant (Photo: PAUL RUTHERFORD/Associated Press)
The legend of Les Miles would not exist without his wide receivers. Miles has been undoubtedly lucky . "The Mad Hatter" has won more than a handful of games miraculously in the fourth quarter...
Lists/Rankings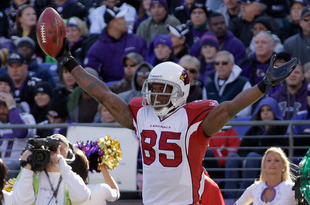 by Chris Faig
Midway through the 2011-12 NFL season we have seen proven stars such as QB Aaron Rodgers and WR Calvin Johnson put up superstar numbers and continue their reign of dominance, while ...