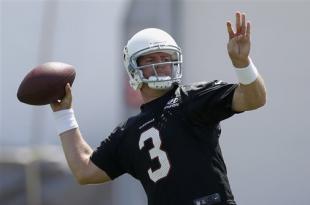 By Shaun Church (Photo: Ross D. Franklin/Associated Press)
The Arizona Cardinals are in relatively uncharted waters this offseason when it comes to the quarterback position. Don't take that as it sounds, because it's really a good thing...
Lists/Rankings
34
by Dean Holden
When I combine the terms "Detroit Lions" and "draft," a few things might pop into your head. The first is likely "wide receiver." The second, "first-round bust...