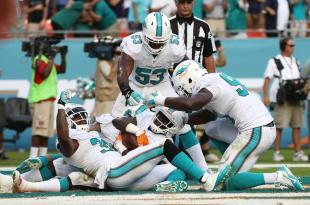 By Ian Wharton (Photo: Associated Press)
Miami Dolphins football is officially back as we enter Week 1 of the regular season. The preseason gave us all a taste of competitive professional football for the first time since February...
Opinion
by Ryan Talbot
Most NFL talk this week is focused on the NFL combine, but free agency is slowly creeping up upon us. Starting on March 12, a free-agent frenzy will begin for all 32 NFL teams. Among them, the Buffalo Bills will be looking to update their roster...