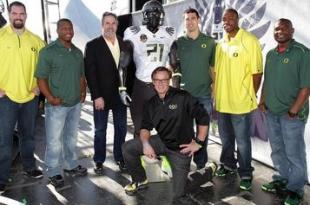 By Ariel Bedford (Photo: Darryl Webb/Nike)
When you think of Oregon football, images of trailblazing boldness flash through one's mind. They're easily known as the front-runners in the future of college sports. Flashy, even...
Lists/Rankings
by John Lewis
While my first article about the NFL's most overrated players of the Super Bowl era received some interesting feedback, I decided to put together another list of over hyped players from around the league...
Opinion
33
Previews/Predictions
Every NFL team has an identity and for most that is the head coach. While Philip Rivers and LaDainian Tomlinson personify the club on the field, it is Norv Turner who provides the underlying fundamentals of what it currently means to be the Chargers..