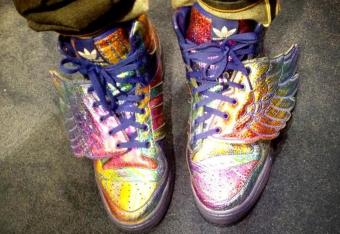 Apparently, Iman Shumpert will wear whatever the hell he wants.
The New York Knicks, who were dealt a disappointing blow in Game 1 against the Pacers, bounced back to beat Indiana, 105-79, in Game 2 of the Eastern Conference semifinals.
I guess you could say things were fairly positive behind the scenes with the Knicks, so we'd like to think just about everyone involved was completely fine with Shumpert's shoes.
Here is a tweet from Turner Sports' Rachel Nichols that shows Shumpert's amazing technicolor kicks.