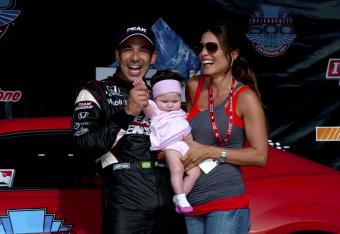 Robert Laberge/Getty Images
According to Helio Castroneves, winning the Indianapolis 500 is better than sex, which means we are now putting winning the Indy 500 on our bucket lists.
Fox Sports spotted an interview the three-time Indy winner gave to Detroit's 97.1 The Ticket's "Stoney and Bill" show.
The normal back and forth about the upcoming race devolved into a rather interesting topic when one of the hosts apparently asked, "If you had a choice… would you give up sex for a year with your wife to win Indy?"
Well, Castroneves is not married but he is dating the lovely Adriana Henao, and the two shared in the birth of their daughter, Mikaella, back in 2009.