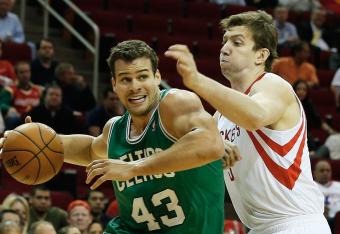 The writing is on the wall, in Sharpie, for Kris Humphries and Omer Asik.
Scott Halleran/Getty Images
It's never too early to make a deal.
Even as NBA teams are just beginning to see how their rosters fit, the writing is already on the wall for plenty of players. Or at least, it should be.
Whether dealing in missing puzzle pieces, square pegs, addition by subtraction or sell-high scenarios, general managers have already begun working the phones. And the noise is only going to grow.
So, what's more fun than jumping into the GM chair, firing up the NBA Trade Machine and offering a little friendly, free and sage advice (in various mixtures)?