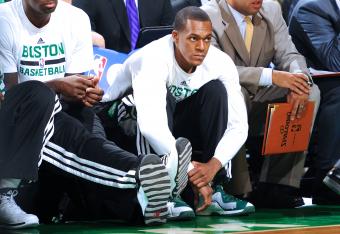 Getty Images
The Boston Celtics may not be looking to trade Rajon Rondo right now, but it's not hard to see it happening in the future.
Rondo is still recovering from an ACL tear and has yet to play this season, but he should be able to restore much of his trade value in due time.
While Celtics general manager Danny Ainge has denied any deals being offered for Rondo, it's a safe bet that his star point guard will be one of the more popular trade targets around the league in the near future.
After detailing what the Celtics would want in a trade for Rondo, it's time to look at a few trades that could work for all parties involved. There are many variables at play, with Rondo's health and happiness at the forefront of the list, but here are a few potential suitors for Rondo's services down the line.