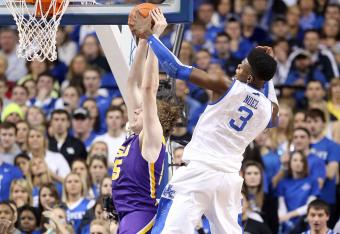 Andy Lyons/Getty Images
Next time I hit up the the poker room and blackjack tables in Vegas, remind me to stop off in Cleveland to rub Dan Gilbert's son's lucky little head.
The Cavaliers won the lottery for the second time in three years, though this year's prize isn't as appetizing as the one they got in 2011. In fact, nobody is even sure who that prize will be.
By getting the first pick, Cleveland sets the tone for the rest of the first round.
If Cleveland selects Nerlens Noel...