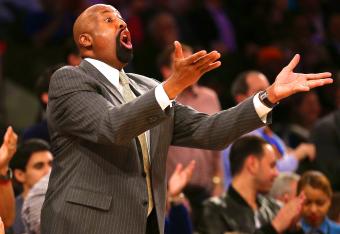 Getty Images
Frank Vogel and Terry Stotts can rest easy.
For a moment, anyway.
On Monday, the NBA announced that the head coaches of the Indiana Pacers and the Portland Trail Blazers had been named the Coaches of the Month for November in the Eastern and Western Conferences, respectively.
Truth be told, neither Vogel nor Stotts was in much danger of losing his job prior to this proclamation from the league office.
These days, though, you never know when a coach's head might hit the chopping block. The coaching carousel was unusually active this past offseason, with a whopping 13 teams (i.e. nearly half the entire league!) choosing to make a change on the bench.