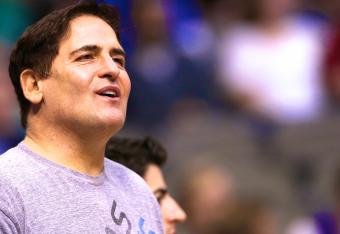 How many mulligans can Mark Cuban and the Dallas Mavericks take before Dirk Nowitzki has fizzled as a championship-caliber franchise player?
We might find out this summer.
According to ESPN's Chad Ford, the Mavs are shopping the No. 13 pick in the 2013 NBA draft in an attempt to clear cap space for signing one of the league's marquee free agents:
Attempting to pry either Dwight Howard from the Los Angeles Lakers or Chris Paul from the Los Angeles Clippers will be a chore enough in its own right—even more so when factoring in Dallas' spotty history in free agency.
The Mavs failed to lure Deron Williams back to his hometown last summer, perhaps in part because Cuban was off filming an episode of Shark Tank in LA, according to Mike Mazzeo of ESPNNewYork.com.