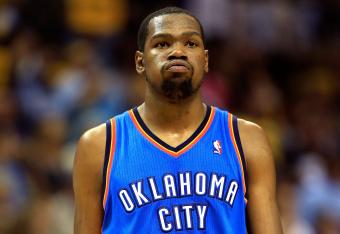 Kevin Durant may have fallen short after the injury of Russell Westbrook, so how will he return in 2013-14?
Jamie Squire/Getty Images
Kevin Durant's season of missed opportunity supports multiple truths that we already knew:
1. Even the most elite of superstars can't do it alone in today's NBA.
2. Scoring will never be valued ahead of winning.
3. Durant is still the second-best superstar.