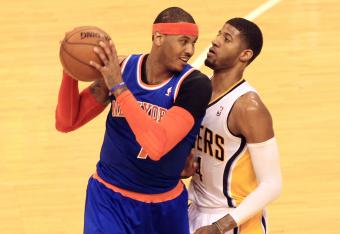 Once the regular season ends, it's usually pretty easy to know how each NBA team wins basketball games. The team numbers pile up, and 82 games is great sample size to figure out a team's identity.
The Indiana Pacers win with defense, for example, while the Miami Heat spread you out and kill you with an uncanny three-point accuracy.
We know who these teams are.
That is why it is so strange when the playoffs arrive and those trends are thrown on their head.