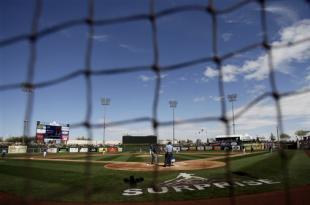 By Trey Warren (Photo: Tony Gutierrez/Associated Press)
The Texas Rangers had quite the offseason after missing the playoffs last season for the first time in four years. And because of that, there is new hype surrounding the club as spring training begins...
Lists/Rankings
by Lewie Pollis
Listening to the talking heads on TV drone on about who will win the World Series is getting old. Yes, the Yankees have the star power and tradition. We heard you the first 50 times...