By Marcel Davis (Photo: Tony Avelar/Associated Press)
The start of the 2015 NFL season remains months away. But as the Washington Redskins demonstrated with the cuts of Tracy Porter and Chris Chester, it's never too early for a team to set its sights on the 53-man roster it'll open the year with...
Opinion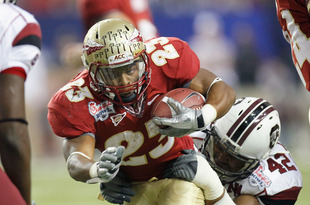 30
by Adam Fromal
The 2010 Chick-fil-A Bowl was quite a strange game. Florida State pulled out a 26-17 win, yet I can't decide if the final score should have been closer or farther apart...