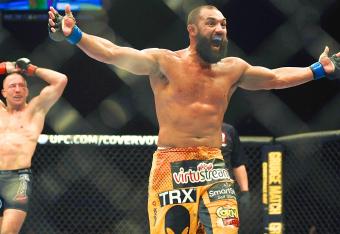 USA Today
Newsflash: Georges St-Pierre is gone, you guys.
In stark opposition to one of professional fighting's most clichéd rallying cries, the champ is not here. At least not at the moment.
As St-Pierre's indefinite sabbatical nears the end of its second month, it's starting to feel more and more like the greatest welterweight of all time might not be coming back.
Last week's outburst about the UFC's laissez-faire drug testing policies (and the company's rote response) revealed the gulf between GSP and his former employers might be even wider than we first thought. He's not just tired, hurt and sorting through personal issues, he's angry.