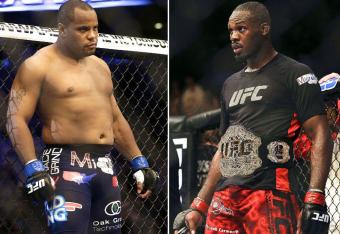 USA Today
If there were any lingering doubts in your mind that Jon Jones and Daniel Cormier might be putting on a show for the sole purpose of filling their pockets with your hard-earned cash, well, those fears should be firmly put to rest.
It was difficult to imagine the heat between the pair elevating any more after their Monday lobby brawl at the MGM Grand. But there were those who believed that Jones and Cormier staged the entire thing, possibly with the help of the UFC, in order to boost sales for September's UFC 178 even further through the roof.
It's not out of the realm of possibility; we've seen countless "feuds'' between fighters end with both parties hugging in the Octagon and discussing their need to sell the fight.
Fool me once? Shame on you. Fool me 100 times? Just call me a fan of mixed martial arts.