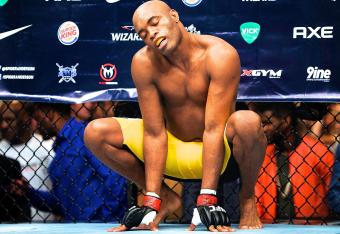 AP Images

In the end, it was fitting that Anderson Silva and Georges St-Pierre left the party together.
The Octagon's two biggest stars began their respective title reigns a little more than a month apart in 2006 and, though St-Pierre's was briefly interrupted by Matt Serra, they'll likely always be linked in our minds.
But if 2013 is remembered as the year that UFC lost both of its most bankable champions at consecutive pay-per-view events, then 2014 shapes up as a serious rebuilding year for the fight company.
Silva and St-Pierre leave behind a fairly massive hole, not only in the fabric of the sport but also in the UFC's bottom line.