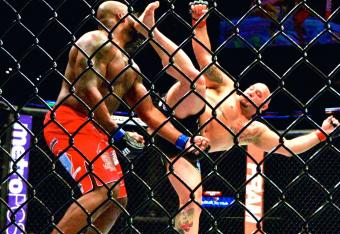 USA Today
The average post-fight interview in the UFC is a dreadful bore. The announcer, in this case Jon Anik, asks the fighter to talk him through the fight. Then he'll ask who the fighter wants to step into the cage with next.
Typically that question, asked after literally every fight, will be met with a blank stare.
If you're a fan of the sport, you know exactly what I'm talking about. Collectively we've wasted years of our lives listening to these meaningless question-and-answer sessions.
At UFC Fight Night 68, Ben Rothwell made it all worthwhile.