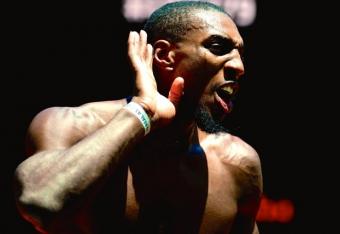 Getty Images
It's strange to think of UFC 179 as a must-win situation for Phil Davis.
Theoretically, Davis is still in the thick of his fighting prime. He's a respectable 12-2-1 and continues to hang around the UFC's light heavyweight Top 10. Before April's decision loss to a resurgent Anthony Johnson, he hadn't tasted defeat in more than two years, and his three-fight win streak included a victory over former champion Lyoto Machida.
Nonetheless, Davis' Saturday showdown with Glover Teixeira feels steeped in uneasy implications. If he wins, Davis will have vanquished the man who most recently challenged for the 205-pound title and who himself began his UFC career with five straight wins in 2012-13.
If he loses, Davis could well see his dreams of being a serious contender for the light heavyweight crown crumple for good.