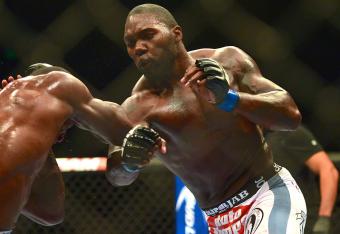 USA Today
Even as the UFC light heavyweight champion finds himself mired in the flat spin of a drug scandal, the division rolls on around him.
Saturday's UFC on Fox 14 features two potentially meaningful 205-pound scraps. Alexander Gustafsson and Anthony Johnson battle for likely No. 1 contender status, while perennial contenders Ryan Bader and Phil Davis continue to search for the signature win that will put them on the fast track.
In addition, all-time great Dan Henderson returns to the middleweight division, looking to break out of a 1-4 slump dating back to Feb. 2013.
The fact that it all goes down inside a stadium-sized arena in Stockholm, Sweden and will air live on network television in the U.S. only adds to the grandeur.