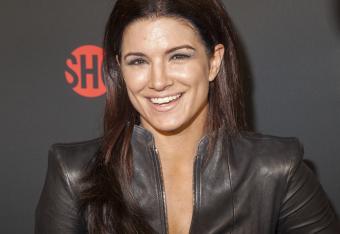 Eric Jamison/Associated Press
The idea of Gina Carano returning from Hollywood to take on Ronda Rousey for the UFC women's bantamweight championship is no longer in the realm of fantasy.
Instead, it is reality in progress. UFC President Dana White has made no secret of his desire to bring Carano into the UFC for a big-money fight against his golden goose. Carano has not competed since a 2009 loss to Cristiane "Cyborg" Justino. After that loss, she turned her attention to Hollywood and the film industry.
Her inactivity doesn't matter, however. Not when there is money to be made. And even though Carano is undoubtedly undeserving of a title shot from a pure sports perspective, the allure of raking in cash will be too much for White and the Zuffa brass to ignore. White is somehow selling the idea of Carano deserving a title shot because of all she did for women's MMA, but that is a ludicrous claim.
Rousey vs. Carano, if it comes to fruition, is a fight made for money and nothing else.