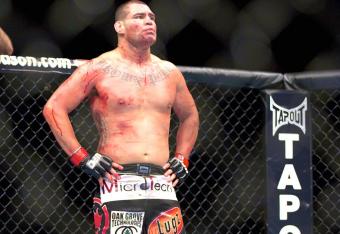 AP Images
Calling a "do-over" never felt so good.
Cain Velasquez and Fabricio Werdum will finally meet to unify the heavyweight title on Saturday at UFC 188 in Mexico City. When they do, they'll make good on the fight company's longstanding plan to try to storm into Mexico's coveted fight market with Velasquez as its vanguard.
You may recall, this tandem was supposed to meet last November (at UFC 180, in Mexico City). Unfortunately, like seemingly all things involving Velasquez, those plans were scuttled by injury and Werdum won the interim title by beating Mark Hunt instead. The UFC, however, remained determined to put Velasquez in this spot, so here we are again—same city, same venue, same intended main event.
Even though we had to take a roundabout path to get here, Velasquez vs. Werdum is still the best heavyweight fight to make right now. As always, predictions are required. Here, Bleacher Report Lead Writers Chad Dundas (that's me) and Jonathan Snowden tell you how it's all going to go down.