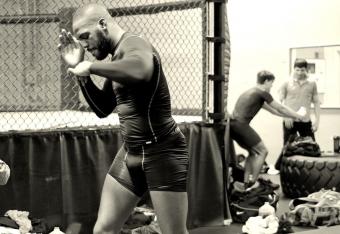 Getty Images
This is a story we didn't think we'd need for another decade or so.
As of last Friday, Jon Jones' place atop the UFC light heavyweight division seemed as secure as any in the MMA universe. Then came Sunday's alleged hit-and-run accident, 48 hours of disastrous public outcry and the fight company's decision to strip him of the title.
The end of this week finds Jones on forced, indefinite sabbatical from the weight class he dominated with extreme prejudice after winning the championship in 2011. His sudden absence will have considerable ripple effects—casting the division into chaos while affording almost everyone in it renewed life.
What will the UFC 205-pound division look like without Jones in it?