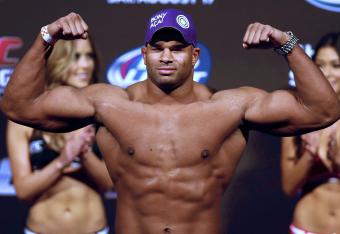 USA Today
On the heels of back-to-back losses and sporting a 1-2 promotional record, Saturday's showdown with Frank Mir at UFC 169 likely represents Alistair Overeem's last chance in the Octagon.
To be honest, it doesn't figure to be a garden party for Mir, either. While UFC brass won't confirm whether the loser can expect to find a pink slip hanging in his locker, we can all see the writing on the wall.
Writing done in 6'4", 265-pound block letters.
Letters that have been getting smaller and smaller over time.