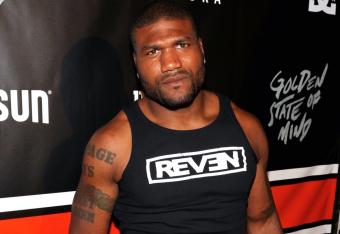 AP Images
Quinton "Rampage" Jackson had his own little media day Tuesday, and it went exactly like you would expect: There were contentious allegations made, gloriously glaring typos committed, clarifications required, Internet memes misappropriated and, of course, very little substance to any of it.
The whole thing was hilarious—so long as your life and livelihood weren't directly tied up in it.
At this point, there's no way to know what any of the parties are actually thinking in this courtroom standoff between Jackson, Bellator MMA and the UFC. So far, everybody is playing their parts with Oscar-worthy conviction, though we can certainly read between the lines of this week's flurry of prepared statements.
Monday began with a New Jersey judge granting Bellator a preliminary injunction against Jackson, barring him from fighting Fabio Maldonado this month at UFC 186.