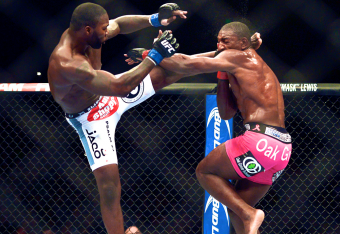 USA Today
When the Ultimate Fighting Championship asked Anthony Johnson if he wanted to fight Antonio Rogerio Nogueira, he didn't do the obvious thing.
Johnson didn't question if Nogueira would show up come fight night. That may seem strange, given that Nogueira has withdrawn from four of his last six fights due to injury. He has competed just twice in the past three years. You'd think that kind of abysmal track record would lead Johnson to be skeptical about whom he would ultimately be fighting at UFC on Fox 12.
But Johnson told Bleacher Report that the law of averages gave him confidence Nogueira would be healthy come fight night.
"I know everyone was saying he's going to pull out. But my thinking was, this guy has been out of action for so long that he can't get injured," Johnson said from San Jose, where he'll face Nogueira on Saturday night. "I never once thought he was going to get injured here."