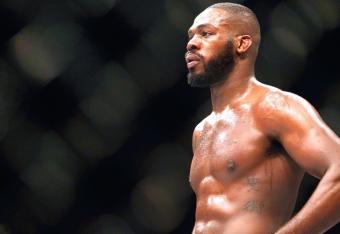 Getty Images
We've all spent considerable time during Jon Jones' six-and-a-half year run in the UFC trying to figure out if he is a good man or a bad man.
In the wake of news this week, via Steven Marrocco of MMAJunkie.com, that the fight company's brilliant but often perplexing light heavyweight champion checked into a drug rehabilitation clinic after failing a Nevada Athletic Commission test for the primary metabolite for cocaine, perhaps we can finally agree to meet in the middle.
Jones, it seems, is just a man with as much capacity for weakness as greatness.
As the announcement floated across our social media timelines on Tuesday afternoon, it was met with equal parts surprise and studied indifference. As all things involving Jones, there were a lot of bad jokes to be cracked.