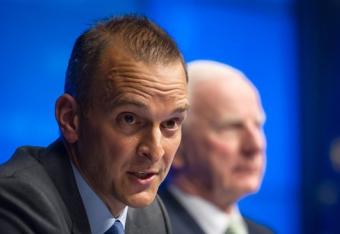 Geert Vanden Wijngaert/Associated Press
The honeymoon is over.
When the UFC revealed the particulars of its new in-house drug-testing program at a press conference in June, the fight company enjoyed nearly unanimous approval.
It was an impressive show of force—a lineup of UFC executives flanked on stage by their new partners at the United States Anti-Doping Agency. Jeff Novitzky, the former government agent hired to be the fight company's drug czar, was there. USADA CEO Travis Tygart (pictured above) was there. Even American Olympic track and field legend Edwin Moses was there.

Together they laid out a hard-nosed array of policy reforms they said would turn up the heat on drug cheats.
"Our goal is to have the best anti-doping program in all of professional sport," Novitzky said.