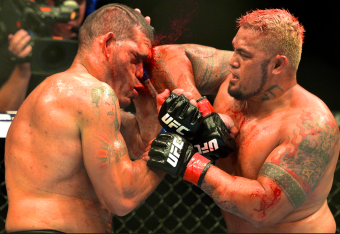 Getty Images
There are times in this profession where I have no words to describe what I've just seen.
It doesn't happen often. Most of the time, I feel like I've seen it all.
But then, something will come along and make me realize that there are still great things to see in mixed martial arts. Friday night, that realization came in the form of Mark Hunt and Antonio Silva.
In one of the greatest fights in UFC heavyweight history—and perhaps a top contender for fight of the year honors—Hunt and Silva spent five rounds absolutely battering each other.