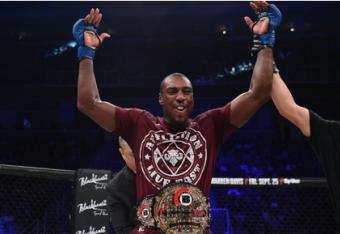 Bellator MMA
It didn't take long for Phil Davis' gamble in Bellator MMA to come up aces.
One night, two fights, just over seven minutes of action.
That's all it took for Davis to seize No. 1 contender status in the Bellator light heavyweight division on Saturday, as he notched two emphatic victories in the company's one-night 205-pound tournament.
As the tourney favorite, it wasn't shocking to see Davis emerge triumphant from the four-man bracket.