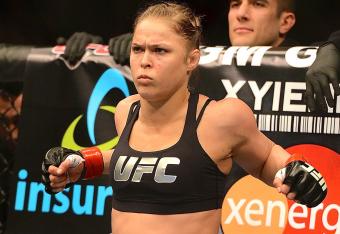 USA Today
Ronda Rousey is getting a massage.
It's Wednesday afternoon in Glendale, Calif., 11 days before she'll defend her UFC women's bantamweight championship against Sara McMann at UFC 170, and Rousey is due for a short break.
All week, reporters and camera crews have been in her gym just outside Los Angeles, peppering her with questions about her future as the face of mixed martial arts, about her budding movie career and, most notably, about McMann.
This physical therapy session at the end of the day is supposed to be her time to relax, but instead she is using it to finish up a few final phone interviews. If the squeals coming from her end of the line are any indication, the massage is also its own special kind of torture.