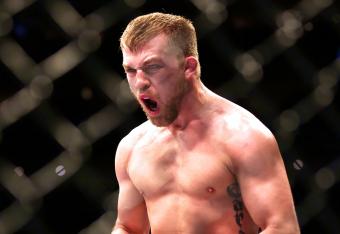 When Ronda Rousey made the bold decision to put her No. 1 pick in the women's division against Miesha Tate's top pick on The Ultimate Fighter last week, she had an unexpected supporter backing up her choice—none other than Tate's assistant coach Bryan Caraway.
The long, sordid history between Rousey and Caraway (who is also Tate's longtime boyfriend) stretches back well over a year to when the now coaches were rivals in Strikeforce about to battle for the women's bantamweight title in that promotion.
The feud has never slowed down, and it's rare that Rousey can go an entire interview without somebody asking about Caraway, knowing it's going to illicit a colorful response from the UFC champion.
So it may seem like a surprise that Caraway was agreeing with Rousey on the fact the sky was actually blue, much less a decision she made as coach on the reality show.