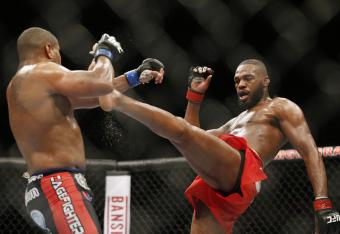 John Locher/Associated Press
If the recent flap over Jon Jones' positive drug test has taught us anything at all, it's that the system is only as good as the people running it.
And right now, those people aren't doing much to inspire confidence.
From the Nevada State Athletic Commission's admission that it shouldn't even have tested Jones for cocaine on Dec. 4, to the curious idea that nobody told him he'd failed until after he fought at UFC 182, to initial uncertainty over whether Carbon Isotope Ratio tests were conducted to try to determine if Jones had also been using performance-enhancing drugs, the whole thing has been a comedy of errors—with MMA fans cast as the butt of the joke.
After a public meeting on Monday where the NSAC delighted in talk but ultimately declined to act, it's clear state regulators just aren't up to this challenge.