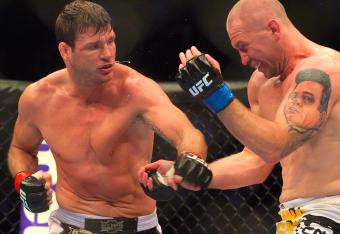 USA Today
Say this much for Michael Bisping: The man is a professional.
From the outside looking in, it'd be easy to greet Bisping's latest assignment with one of the brash Brit's trademark sneers. Cung Le? In China? As the headliner of an early-morning fight card airing only on the UFC's Internet subscription service?
Surely Bisping deserves better than that.
Granted, he's had a tough go of it recently, scuffling to a 2-3 record since the beginning of 2012. But after eight years and 20 fights as one of the UFC's most polarizing figures, this seems decidedly beneath his station.