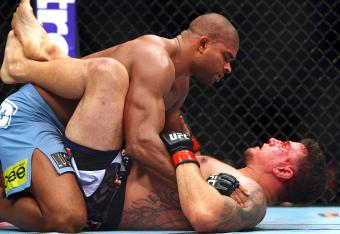 USA Today
We've known for years that Alistair Overeem marches to the beat of his own electronic dance music.
For a dozen fights immediately preceding his arrival in the UFC, he walked a relatively solitary path, absconding with the Strikeforce heavyweight title to flit between promotions in Europe and Asia.
At times he appeared aloof—as if he could take or leave his MMA career—mixing in the occasional kickboxing tourney and always being more concerned with the bottom line than his place in the sport.
Even now that he's an Octagon mainstay, Overeem doesn't seem to get it.