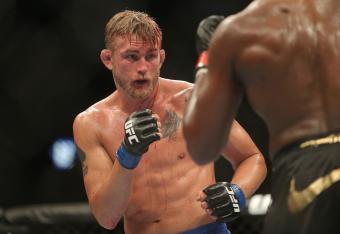 USA TODAY Sports
At long last, it appears Anthony Johnson and Alexander Gustafsson might be headed for a collision course.
By "at long last," of course, I am referring to the amount of time that has passed since Johnson went in the Octagon and crushed Antonio Rogerio Nogueira on July 26. Johnson's UFC light heavyweight debut win over Phil Davis back in April was special, and it set Johnson up as someone to watch in a division 35 pounds heavier than the one where he used to ply his trade in the UFC.
But it was Johnson's blitzkrieg of Nogueira that made us stand up and take notice. Nogueira is a man who, despite all jokes to the contrary about his ageless nature, is still a very capable fighter. You simply don't compile a 21-6 record against the kind of competition Nogueira has faced during his career without being capable of pulling out magic.
There was no magic on that night, however. Johnson crushed him, and crushed him quickly. And then we all thought to ourselves: Wouldn't it be interesting to see Johnson face Gustafsson? The lanky Swede was lined up for a title fight, but an injury put him on the shelf.