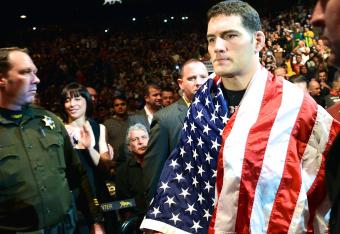 USA Today
With his first anniversary as UFC middleweight champion approaching, it sounds as though Chris Weidman has made peace with never getting the credit he deserves.
It's hard to believe anyone would doubt him leading up to his UFC 175 showdown with Lyoto Machida—a fight exactly 364 days removed from the first time Weidman toppled Anderson Silva and took a hammer to our delicate sensibilities—yet some fans remain unimpressed.
There was enough weirdness during his two 2013 victories over Silva that those people looking for a reason not to invest in Weidman haven't. In certain circles, the "fluke" tag still lingers around him like the scent of bad cologne in a New Jersey nightclub.
Surely, though, if the 30-year-old titleholder stomps past Machida in impressive fashion on Saturday, his detractors will start cutting him some slack. Right?