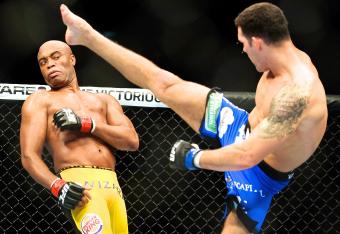 AP Images
Most of the juiciest talk leading up to UFC 168 has had nothing to do with middleweight champion Chris Weidman.
As usual, the industry at large remains in the thrall of Anderson Silva.
We've puzzled over Silva's monosyllabic answers to media inquiries and what they could possibly tell us about his motives, his future and his mindset.
We've openly speculated which version of the former champion will show up to Saturday's hotly anticipated rematch.