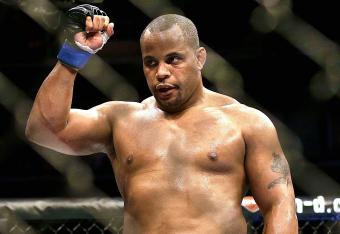 AP Images
Bleacher Report lead mixed martial arts writers Jonathan Snowden and Jeremy Botter have decided to band together—much like The Avengers or the Mega Powers, except better looking and with no tights—and tackle important questions facing the MMA world. Welcome to The Question.
First up: Can Daniel Cormier shock the world and end the reign of the best pound-for-pound fighter in the world?
Jonathan: I've been on the Jon Jones bandwagon since it first started taking passengers. To the chagrin of many, I called him the best fighter the sport had ever seen. Not controversial at all today. Groundbreaking in 2011—and he's only gotten better.
Jones is a five-tool fighter. He has the wrestling prowess, sturdy ground game, striking from distance and clinch work to compete with the world's best in each category. Add a legitimate mean streak and an unquenchable will to win and you're left with an athlete seemingly destined to lord over the sport for years to come.