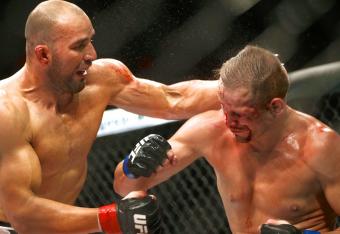 AP Images
In and of itself, it was not especially remarkable this week when Fabio Maldonado agreed to step up in weight to fight Stipe Miocic on 25 days' notice.
Desperate times, and all that.
Maldonado has long been regarded as a light heavyweight too tough for his own good, so his willingness to put a three-fight win streak on the line for an impromptu bout against the potential heavyweight No. 1 contender is not a shock.
Nor is it a huge surprise that, in their desperation, UFC matchmakers would tab him as an emergency opponent for Miocic at the The Ultimate Fighter: Brazil 3 finale.
Maldonado is from Sao Paulo—where the event will be held on May 31—and each of his last four Octagon appearances have been in the motherland. Also, his punch-first-ask-questions-later style will make him a fitting, if surely doomed, replacement for Junior dos Santos.