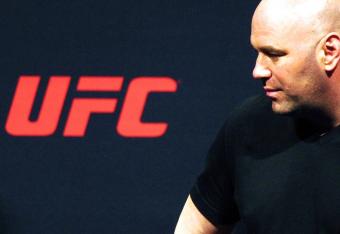 USA Today
LAS VEGAS — Yesterday, I published an exclusive, detailed look at a document governing the UFC's new Athlete Outfitting Policy.
The partnership with Reebok—which goes into effect in July—is extensive, and is in every respect a game-changer for the UFC and the fighters who make their living by fighting for the promotion. No longer will fighters be allowed to secure their own sponsorships and display outside logos on their shorts, hats and banners. Instead, it will be all Reebok, all the time, and sponsor banners are a thing of the past.
From a monetary perspective, we still do not know what this will mean for the fighters. The document states that fighters will be paid on a tiered system based on their ranking at the time of weigh-ins, and that they will be paid within 10 business days of the fight's conclusion. But it does not offer any specifics on what kind of pay each tier will provide. That part remains a mystery for now.
Because it is a mystery, we don't know how this deal will ultimately affect the fighters. Will they make a dollar amount equivalent to the amount they were paid by their old sponsors? For some, the idea of not having to chase down payments from delinquent sponsors—long a prevalent thing in mixed martial arts—will be a godsend. For others who take a financial hit, things will not be so rosy.