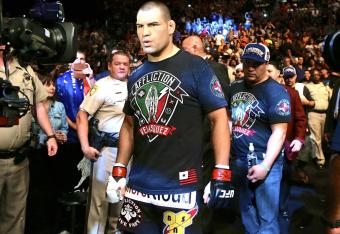 AP Images
It's been nearly two years since UFC fans last saw their heavyweight champion in action.
That would be a long time on the sideline for any professional athlete, but to gain real perspective on the curious career trajectory of Cain Velasquez, let the following fun fact sink in:
The last time Velasquez fought somebody besides Junior dos Santos or Antonio "Bigfoot" Silva it was 2010, and his opponent was Brock Lesnar.
When Velasquez takes the cage against Fabricio Werdum on Saturday at UFC 188, it'll amount to more than just an opportunity to get proof of life on the 265-pound champ. It will also be a chance for the man we've considered the best heavyweight in the world for the past five years running to show he's still who we all assume him to be.