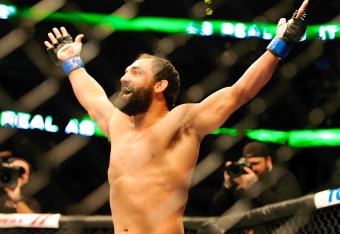 There is a genuine enthusiasm pulsing through Johny Hendricks.
As a reporter who has covered the sport of mixed martial arts closely for the past several years, working with fighters specifically, seeing an athlete carry excitement is certainly nothing new.
Whether it is the next fight, their increasingly visible profile, or something new they've added in their preparation, a fighter being revved up over the moving parts of their career is a pleasant side effect of the business.
In this regard, Hendricks is no different from his peers in the MMA world. But when it comes to the fashion in which that enthusiasm is carried, "Bigg Rigg" is in a league of his own.