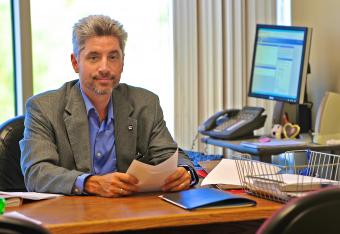 USA Today
LAS VEGAS — Keith Kizer, who has served as the executive director of the Nevada State Athletic Commission from the time of his appointment in 2006, has resigned his position and is moving into a role with the Nevada Attorney General's office.
The news was announced via an email received by Bleacher Report on Friday evening. Kizer will continue in his role until January 27. NSAC chairman Francisco Aguilar said that a search for Kizer's replacement was already under way. Aguilar also noted that Kizer's decision was not a forced one.
Kizer began working in the Attorney General's office in 1997, where he served as a backup to the senior attorneys in the office. In May 1998, he became a co-counsel for the office and was then promoted to lead counsel in 2001. He continued in that role until 2006, when then-executive director Marc Ratner left the role for a position with the Ultimate Fighting Championship. Kizer assumed the position shortly after.
During his time in office, he often found himself the face of controversies in both mixed martial arts and boxing. He dealt with issues surrounding referees and poor judging but also oversaw the installation of more stringent drug-testing programs, including out-of-competition testing for combat-sports athletes in both sports who held current Nevada licenses.