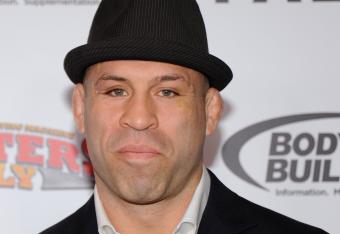 Ethan Miller/Getty Images
If you thought Wanderlei Silva would go quietly into that good night after finishing his career with the human equivalent of a dumpster fire, well, you've got another thing coming.
To recap: Silva, one of the most beloved fighters in the history of the sport, ran from a random drug test last summer. That was enough for the Nevada Athletic Commission to issue Silva the equivalent of a lifetime ban, effectively ending Silva's career (at least when it comes to fighting for any reputable organization). Oh, and Silva retired a few days before the NAC tossed him out the door.
And then Silva suddenly became an anti-UFC crusader, because perhaps he was under the mistaken impression that the UFC was the evil organization pulling the strings, scheduling random drug tests and banning him from the sport. He began publishing black-and-white videos talking about all sorts of issues ranging from fighter pay to the ability of those who compete to control their own likeness.
Silva is back with another video, and this time he's grown a mustache. He talks about being prevented from signing autographs at a recent Bellator fan event at Dave and Busters in San Diego. Silva claims that Bellator was going to pay him $10,000 for two hours of signing autographs. The UFC put the kibosh on that one since Silva is still under a UFC contract and can't make appearances for a competing organization.