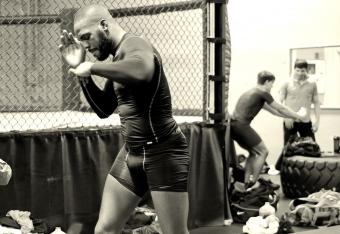 Getty Images
On Tuesday, just days removed from his dominant title defense against former Olympian Daniel Cormier, UFC light heavyweight champion Jon Jones surprised many in the MMA community by checking himself into a drug rehabilitation clinic. The move came after a December 4, 2014 drug screening by the Nevada State Athletic Commission revealed benzoylecgonine, the primary metabolite of cocaine.
While the UFC issued a short statement, little is known about how the promotion intends to proceed or what will happen to Jones in the aftermath. While jokes have flowed freely through social media, solid information has not. What follows are some of the facts and information about UFC's code of conduct and Nevada's drug testing policies and procedures.
Why Wasn't Jones Punished and the Fight Stopped?
Nevada, following the guidance of the World Anti-Doping Agency (WADA) makes a distinction between in-competition and out-of-competition use.