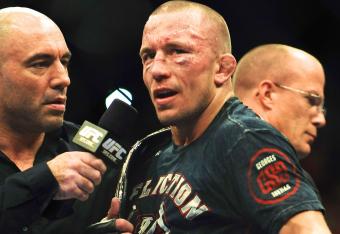 USA Today
After a week spent celebrating the past, the mixed martial arts world inches ever forward.
We're 11 days away from the next major Ultimate Fighting Championship event—that being the TUF 18 Finale here in Las Vegas, on November 30—but there's no shortage of things to talk about coming off UFC 167.
And so, without any further ado, let's get started on this week's Buzz List, which includes the four most buzz-worthy topics in the MMA world.


GSP Speculation Continues

Even though he was awarded a win over Johny Hendricks, last Saturday night represented the worst imaginable outcome for Georges St-Pierre.