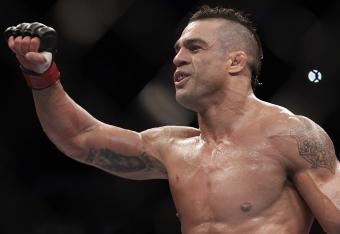 Andre Penner/Associated Press
LAS VEGAS—UFC President Dana White would like nothing more than to see testosterone replacement therapy go the way of the dodo.
But White told media during a Thursday luncheon that despite his personal feelings it will not go away until the Nevada State Athletic Commission gets rid of their exemption policy. This includes events in foreign countries that don't have an athletic commission, where the UFC polices and handles their own drug testing.
"We follow the same rules that Nevada does. We follow the same rules across the board. I hate TRT. I don't want it. All it does it cause problems and questions and all of this stupidity. And if you have to take it, you should probably retire," White said.
When asked why White doesn't make a special exception to Zuffa rules that would prevent the usage of TRT, White said it's a complicated situation.