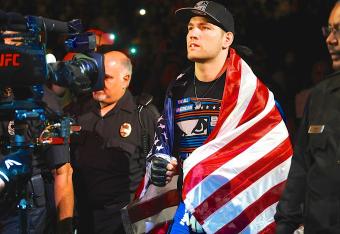 USA Today
We've taken a look at the state of the UFC's heavyweight, light heavyweight, welterweight and lightweight divisions. Today, there is no better time than to move one step down from 205 pounds to the middleweight land of reigning king Chris Weidman and those who seek to usurp the throne.
Middleweight is perhaps the UFC's most interesting division in 2014. It has a new-ish champion atop the division who just proved that his two wins over the greatest fighter of all time may have not been a fluke after all. We also have a bevy of challengers making their way to the top of the division, and most of them bring fresh and interesting stylistic matchups.
Without any further fuss, let's take a look at the UFC middleweight landscape.

The Title Picture