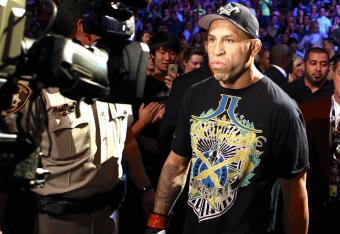 AP Images
The sweeping changes instituted by the Nevada Athletic Commission during a Friday meeting will forever alter the way it punishes users of performance-enhancing drugs.
It has been a long time coming. For years, the Nevada commission (and many others around the world) turned a deaf ear to the PED problem in combat sports. The punishments were barely a deterrent. Cheaters knew that they could cheat and, if caught, receive what amounted to less than a year on the sidelines.
That's no longer the case. On Friday (and in a very short period of time), the commission discussed and voted on new rules that will drop the proverbial hammer on offenders who use steroids, sedatives, marijuana and more.
A sampling of the new rules that will go into effect on September 1, as noted by MMA Fighting's Shaun Al-Shatti: