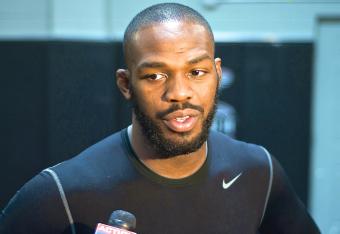 AP Images
Chances are, Jon Jones will never have another 2011.
To say that year was a good one for the UFC light heavyweight champion is a drastic understatement. Simply put, Jones' 2011 may well go down as the greatest individual year any MMA fighter has ever had.
Jones won four straight fights during that calendar turn, capturing the 205-pound title and defeating three former light heavyweight champions in a row in Shogun Rua, Quinton "Rampage" Jackson and Lyoto Machida. Unfortunately, the ensuing three years haven't been quite as stellar for him.
Sure, there were high spots—he beat Rashad Evans and Vitor Belfort to run his streak to five straight former champs vanquished, for example—but there have also been injuries, underwhelming matchups and a string of public relations gaffes.