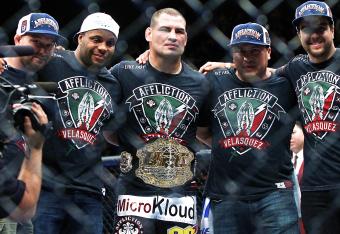 USA Today
We've already taken a look at the state of the UFC's welterweight and lightweight divisions. Today, we turn our eyes to the big boys in the heavyweight division.
Barring another injury, we'll see champion Cain Velasquez defend his belt one time in 2014. That is disappointing, but it's pleasing to know that the rest of the division is continuing to evolve in his absence. If Velasquez beats Fabricio Werdum later this year, he'll have a plethora of contenders waiting on him.
Let's take a look at a few of those contenders, from those already in the title picture to the prospects who need a bit more seasoning.
The Title Picture