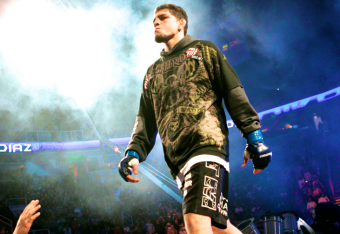 AP Images
On day two, reality started to set in.
Tuesday's confirmation that Anderson Silva and Nick Diaz will fight next January at UFC 183 was pure joy, pure wonder. Despite the fact MMA fans had already been buzzing about the possibility for nearly five days, hearing UFC President Dana White actually say the words during an afternoon edition of SportsCenter set off a kind of punch-drunk bliss in fight circles.
Did that just happen? Could this be real life?
It was a nice feeling.
Warm.
Fuzzy.
But we move pretty fast around here.