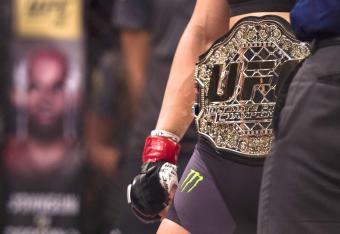 Getty Images
It's a simple concept, really.
Start by pretending the UFC's 10 weight classes are investable commodities because, really, that's exactly what they are. Next, try to determine which one will give you the most bang for your buck.
Anybody who has been around MMA longer than a little while knows this market can be an unpredictable and cruel muse. Some divisions—like lightweight, for example—revel in perpetual boom times. Others—like heavyweight—often feel like more of a bust.
If nothing else, fans invest time and attention—not to mention actual money—each time they turn on a UFC event, read a story online or check out a list of rankings. Knowing which fighters to buy in on and which to call for a hard pass can be a valuable skill.
Here, Bleacher Report MMA writers break down the future prospects of each UFC division. They'll tell you which weight classes to avoid, which to approach with caution and which are worth taking out a second mortgage just to get a piece of the action.