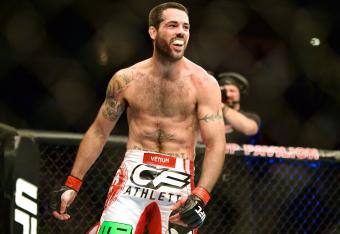 USA Today
UPDATE: December 7, 12:53 p.m. PT
Brown tweeted the specific nature of the injury: he has three herniated discs in his lower back.
Ariel Helwani of MMA Fighting reported that Condit has, in fact, been pulled from the fight. The UFC is looking to move him to UFC 170, but no opponent has been named.
-- End of update --
Next week's UFC on Fox 9 event just lost one of its most interesting fights.