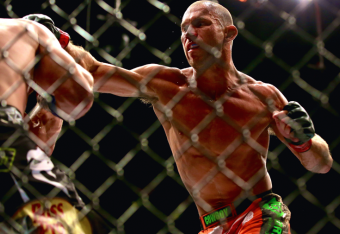 USA Today
After polishing off Jim Miller via head-kick knockout on Wednesday in the main event of UFC Fight Night 45, Donald Cerrone stood in the Octagon and announced his future plans.
They sounded suspiciously like many of his past plans.
"I'm excited about drinking a bunch of Budweiser tonight and getting after it…," he told UFC play-by-play announcer Jon Anik. "(I'll fight) whoever wants to fight, I don't care. As soon as possible, any '55ers or '70s out there who want to fight, come on."
The whole performance was classic Cerrone—from the highlight reel second-round stoppage to the camouflage piping down the sides of his fight shorts and the celebratory beer at the post-fight press conference. The victory was his third win of 2014, built his ongoing win streak to four overall and kept him on what is arguably the biggest, best roll of his UFC career.